Diversity Hiring
Way back in 2008, when companies had not even started taking the Diversity agenda seriously, TMI was a thought-leader conceptualizing a second career program to get women back to work. In collaboration with the best minds at Tata Sons, TMI conceptualized and delivered India's first diversity program.
With an abysmal 70:30 ratio of women is to men in the workforce, the conversation around the equality at workplace has heated up. The gender pay gap is at around 20% and women are earning that much lesser for the same job and level. If you wish to UNLOCK this untapped potential, reach out to us for a discussion on how we can help you with your Diversity goals.
Thought Leaders
Early movers in this space, TMI takes the women education and participation in the workforce agenda very seriously. From Education to first jobs, from to second careers to multiple engagement models – TMI has conceptualized and executed many such projects.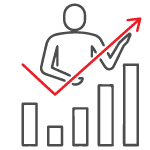 Vast Experience
The second career internship program for Tatas, Levers and Axis Bank was conceptualized & executed by us. More than 80,000 women have benefitted with skills training, employment opportunities and second careers.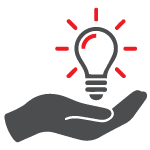 Advantage You
Unleash a talent pool which will benefit your organization in ways which is more than just revenue – diverse perspectives, enhanced collaboration and better creativity & innovation in the organization.
Connect With Us For
All Your Diversity Hiring Needs