Contingency Hiring – Recruit When You Need
Flexible recruitment for unexpected staffing needs and fluctuations.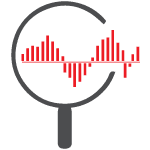 Large Talent Pool
10 Lakh+ Talent Pool.
Multiple locations & skillsets.
Database updated frequently for better selections.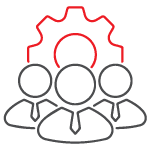 Experienced Team
Highly skilled & experienced recruiting team.
Multiple locations across India.
Vast network of recruiting partners who help us source faster.
Robust recruitment processes honed over decades of hiring insights.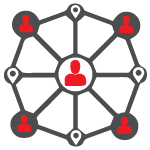 Advantage You
Contingency mandates across multiple industries – BFSI, manufacturing, retail, IT, FMCG, FMCD, etc.
From leadership to frontline executives, we have met the contingency hiring needs of our clients.
Connect With Us For All Your
Contingency Hiring Needs
Meet TMI's Contingency Hiring Expert
Simplifying HR. Amplifying Business.
Peter Ballem
CBO, Recruitment Business
Peter is an MBA and has over 30 years of experience in Finance, Technology, and Recruitment areas. He is head of the recruitment at TMI with a special focus on international placements in Germany, Japan and the UK markets.